Duane Stevens has been farming for as long as he can remember. He raises crops including wheat, alfalfa and peanuts. He also owns a dozer excavator business and cattle operation. So he's very familiar with the rural roads and bridges around Anadarko—and is immensely grateful for tribal funding that improves both. "It helps everyone out in the country," says Stevens.
Stevens recounts the time a large flood swept through the city and caused the Washita River to change course. With water flowing through the park and some local farms, it necessitated construction of a two-lane bridge in 1988.
Over time, wear and tear began to compromise the bridge. As it was located was in the middle of the river, it had an enormous amount of debris pushing against it. And at just 160 feet long, it was too short for river conditions, so erosion around the bridge began to occur until it eventually became unstable.
"Most people were scared to go across it with large loads, semi-loads of grain or hay or cattle," Stevens recalls. "Something was going to have to be done because the bridge was getting real weak."
The Washita River flows east through Custer, Washita, Caddo, Grady, Garvin, Murray, Carter and Johnston Counties.

The new Park Road Bridge was dedicated in July 2016.

The bridge is 265 feet long and 32 feet wide. It's load rating of 45 doubles that of the previous bridge.

The Delaware Nation Tribal Transportation Program contributed funding for the $1.7 million project.
With the bridge determined to be a safety hazard, farmers had to abandon their regular route and drive an extra nearly 10 miles to get around it. When the bridge was closed, residents in the area were diverted as well.
Eventually, the Delaware Nation collaborated with the Oklahoma Department of Transportation and Caddo County for completion of the project. The new 265-foot-long, 32-foot wide Park Road Bridge was dedicated in 2016 is load rated at 45 tons, more than double the original bridge's 19 rating. "It should last forever," marvels Stevens.
The tribe is a partner in road maintenance as well. "With their help, we're getting some nice roads," observes Stevens. "You don't have to worry about shocks breaking, springs breaking, tires blowing out."
For farmers and residents throughout the area, local tribes have been a blessing. "They've been a great asset to the community," Stevens praises. "They're spending their money wisely."
Stay Informed
Stay up to date on the stories about all the unique ways state-tribal partnerships work for the benefit of everyone in the state.
Please provide a valid email address.
Thank you for subscribing!
Featured News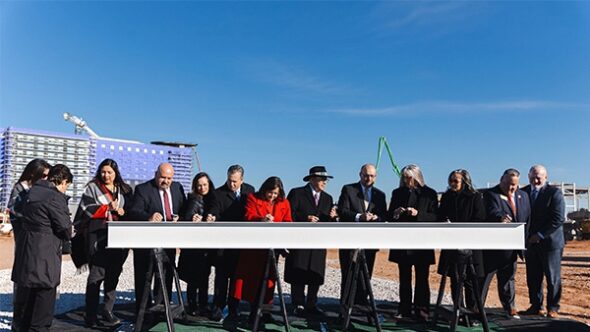 VeloCity
November 8, 2023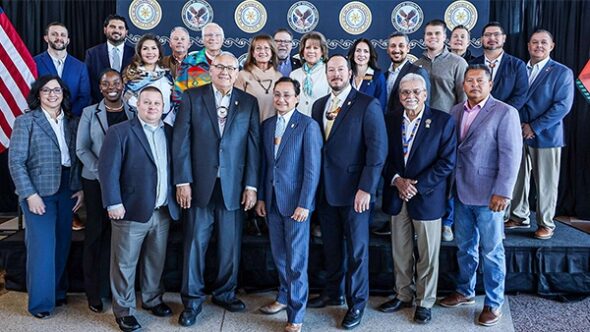 Cherokee Phoenix
November 3, 2023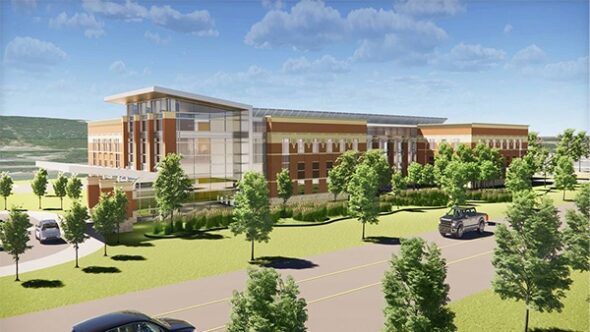 Indian Gaming
November 9, 2023