In October 2021, Chickasaw Nation unveiled plans for an expansive resort-style destination development located adjacent to the First Americans Museum in Oklahoma City. The $400 million OKANA Resort will include a riverfront hotel, spa, outdoor adventure lagoon, amphitheater, indoor waterpark, restaurants, Native American marketplace and retail outlets.
The OKANA resort will rest along the downtown riverfront shores, a neighbor to the $175 million First Americans Museum. Chickasaw Nation invested upwards of $14 million to help bring that project to life. Now, the tribe is building a tourist destination on the surrounding land that will be unlike any other in Oklahoma City. OKANA is expected to open in 2025.
"With this world-class First Americans Museum now in operation, we are ready to turn our focus to what we believe will be another significant tourism and hospitality venue," said Chickasaw Nation Gov. Bill Anoatubby. "OKANA Resort & Indoor Waterpark as been designed to complement the First American Museum's focus on cultural experience as well as connect visitors to other entertainment experiences along this established and vibrant part of the Oklahoma River."
Amenities and Activities Abound
The family-friendly resort will feature an 11-story, 404-room hotel that provides guests with luxurious accommodations and spectacular downtown riverfront or lagoon views. The site offers easy access to the heart of Oklahoma City and the Boathouse District.
In the center of the property, a five-acre outdoor adventure lagoon will be lined with sandy beaches and a pedestrian bridge that crosses over. A 33,000-square-foot family entertainment center will include a 100,000-square-foot indoor waterpark, golf simulator, multiple retail outlets and restaurants, plus a 39,000-square feet of conference center space. Plans also call for a Native American marketplace and 1,500-seat amphitheater.
City leaders expect the OKANA, alongside First Americans Museum, to become a world-class tourist destination. "There's no large city in American that even comes close to offering the experience that we will offer," noted Oklahoma City Mayor David Holt. "None of this could have happened without the tribal partnership."
Massive Economic Impact
The OKANA Resort is expected to have a billion-dollar impact on Oklahoma's capital city within a decade and will create hundreds of new jobs. Oklahoma City Convention and Visitors Bureau President Zac Craig said, "The OKANA project is a welcome and exciting addition to OKC's hospitality and entertainment portfolio and will further magnify the economic vitality of our city." Below is a look at some numbers of significance.
Chickasaw Nation's $300 million OKANA Resort will be world-class tourist destination. OKANA will be built adjacent to the First Americans Museum and will complement their

OKANA will feature an 11-story hotel with luxurious accommodations. OKANA will be built adjacent to the First Americans Museum and will complement

The resort will sit along the south shore of the Oklahoma River. OKANA will be built adjacent to the First Americans Museum and will

The amphitheater will feature adjoining retail and restaurant operations

A parking garage will accommodate 556 spaces including standard parking, ADA and EV charging stations.

OKANA will be built adjacent to the First Americans Museum and will complement their focus on cultural experience.
Stay Informed
Stay up to date on the stories about all the unique ways state-tribal partnerships work for the benefit of everyone in the state.
Please provide a valid email address.
Thank you for subscribing!
Featured News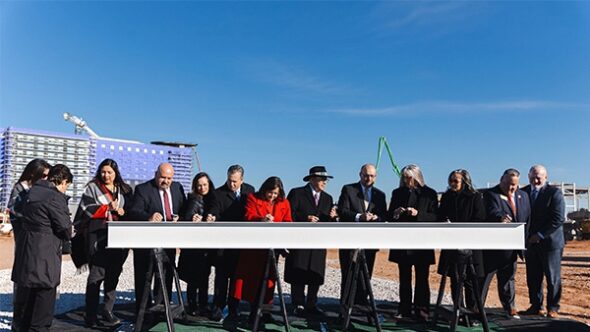 VeloCity
November 8, 2023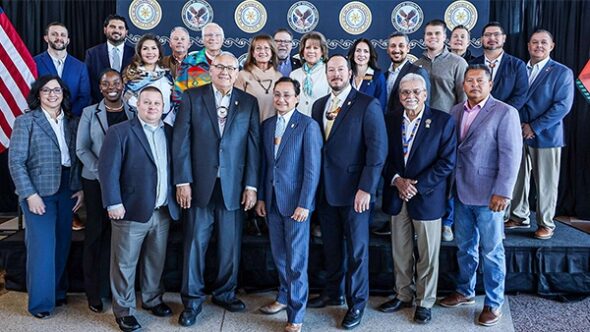 Cherokee Phoenix
November 3, 2023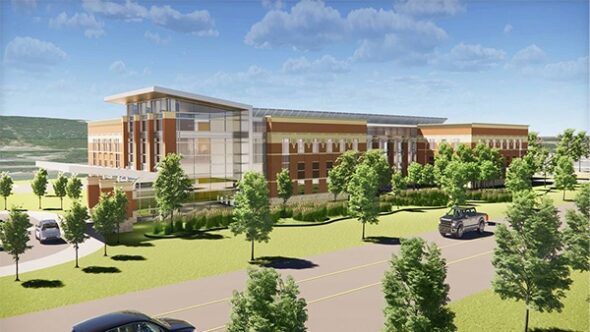 Indian Gaming
November 9, 2023