For more than a dozen years, Citizen Potawatomi Nation has managed and operated Rural Water District 3 (RWD 3) in Pottawatomie County. RWD 3 supplies water to the towns of Asher, Dale and Wanette, and serves nearly 1,300 customers that include residents, schools, churches, volunteer fire departments and other businesses.
"The two key elements for expansion and livability in rural areas, obviously, are water and power," says Richard Kunze, Public Works Director of Rural Water District 3. "Water, or at least quality water, is not always available in wells."
Kunze noted that in the town of Dale, for example, the only source of water for over 100 years was ground water. So one of the first missions for RWD 3 was to run a water line into Dale. Five years ago, Dale Public Schools built a new cafeteria and, more recently, they opened a new high school and gymnasium — none of which would have been possible without rural water.
"We realized that we didn't have enough water pressure in Dale," recalls Charlie Dickinson, superintendent of Dale Public Schools. "It was really challenging for us." Fortunately, they didn't have to go far for help. "The answer was, we turned to the tribe," Dickinson relates. Their response: "Go ahead and get your plans going."
RWD 3 was established to serve needs in the areas of the southern part of Pottawatomie County, including the towns of Wanette, Dale and Asher.

Richard Kunze, Public Works direction of Rural Water District 3, notes that rural water districts are like cooperatives — when you pay to establish a water meter and service, you become a member and gain voting rights in the water district.

In the more than 10 years that Citizen Potawatomi Nation has operated RWD 3, it has expanded to more than 400 miles of water lines in the ground.

Dale Public Schools Superintendent Charlie Dickinson says reliable, clean, good and plentiful water was a critical need for the projects that they were planning at the schools.

Pastor Travis Hurst of Faithco Church says RWD 3 stepped in at a critical moment to help the supply the water they needed in his church.
Citizen Potawatomi Nation has provided tens of millions of dollars over the years of dollars to RWD 3 for the benefit of customers. "The rural water district is a shining example of a part of an enterprise of one of the tribes that supplies the public good," Kunze enthuses.
Long-time customer Dickinson agrees. "I have two residences that I own in Pottawatomie County, and they are both on rural water," he points out. "I happen to not be Native American in any way, shape or form and they have helped me individually a lot."
Stay Informed
Stay up to date on the stories about all the unique ways state-tribal partnerships work for the benefit of everyone in the state.
Please provide a valid email address.
Thank you for subscribing!
Featured News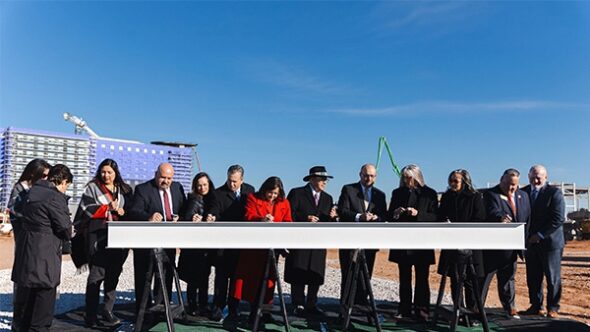 VeloCity
November 8, 2023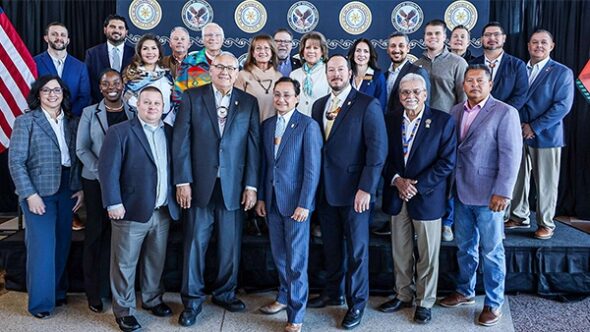 Cherokee Phoenix
November 3, 2023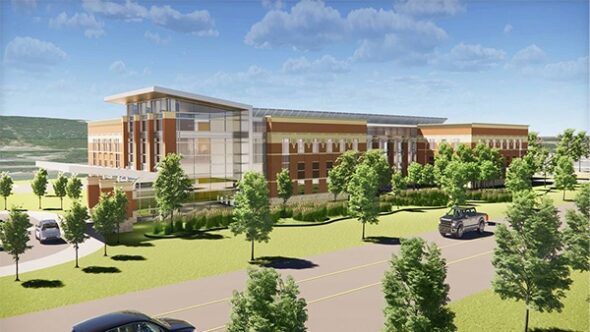 Indian Gaming
November 9, 2023