Chickasaw Nation has partnered with Ardmore Development Authority, Knightsbridge Partners and Watco in a $124 million development that will transform Ardmore Industrial Airpark into an international, multimodal logistics hub. The new Global Transportation & Industrial Park (GTIP) will accommodate transload, storage, distribution and manufacturing solutions for a broad range of industrial and retail products.
The GTIP includes more than 200 acres of shovel-ready, build-to-suit land in the heart of Chickasaw Country, about 90 minutes from Oklahoma City and Dallas/Fort Worth. The site is strategically located between many of North America's largest business centers: New York, Chicago, Atlanta, Houston, Los Angeles, Mexico City and Toronto. U.S. Rep. Tom Cole has called the project "a game-changer, not only for Oklahoma but for the entire country."
The site features direct rail access to a BNSF Railway main line, a fully functional airport with 9,000-ft. and 5,400-ft. runways, quick access to five major highways and uncongested air and ground traffic flow. As an approved U.S. Foreign-Trade Zone, GTIP can accommodate global commerce. Recent electrical, telecommunications, water, sewer, and natural gas improvements position the park for immediate development.
Project partners, elected officials and tribal and community leaders break ground at the Global Transportation & Industrial Park.

The Global Transportation & Industrial Park is located equal distance between Oklahoma City and Dallas/Fort Worth — just 90 minutes away from each.

The site has 200 acres of shovel-ready and build-to-suit land, including customized track spots. It also features a fully functional airport with 9,000 feet of runway and 24/7 staffing.
Premier Location
Quick and easy access to I-35 and east-west arteries I-20, I-30, I-40 and I-44
1.5 hours south of Oklahoma City and 1.5 hours north of Dallas/Fort Worth
85% of the U.S. can be reached by truck within 48 hours
Uncongested air and ground traffic flow
24/7 airspace access
No curfews or operational restrictions
A Billion-Dollar Economic Impact
GTIP will account for thousands of jobs. Estimates that range from 8,402 to 18,653 will have labor income totaling as much as $1.2 billion. The overall development and operations are estimated to generate a total economic impact to Oklahoma of anywhere from $1.7 billion to $3.8 billion.
Stay Informed
Stay up to date on the stories about all the unique ways state-tribal partnerships work for the benefit of everyone in the state.
Please provide a valid email address.
Thank you for subscribing!
Featured News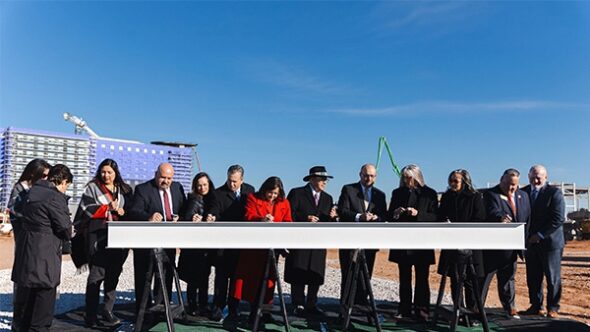 VeloCity
November 8, 2023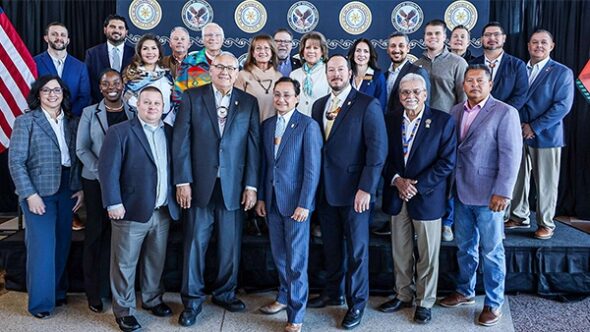 Cherokee Phoenix
November 3, 2023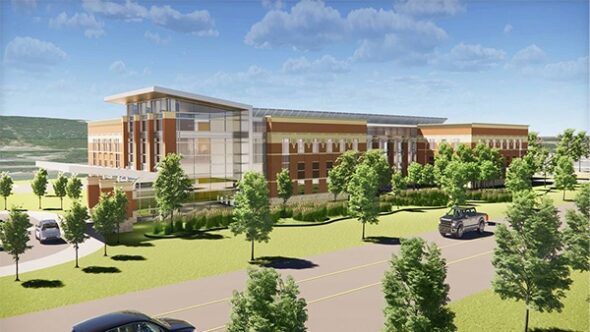 Indian Gaming
November 9, 2023